High-quality IT services provision and continuous improvement
Smooth and fully automated IT service management process in accordance with ISO 20000-1 International Service Quality Management Standard.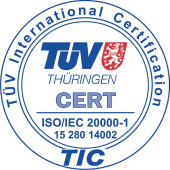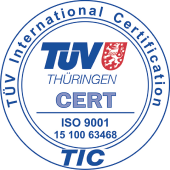 Development
Today, technology provides almost unbound possibilities to create new experiences, crunch more data and digitalize business to provide you with unique competetive advantages. However there is not one single product to do all this: this is a job for custom development.
We have the competence to tackle this task without technology boundaries. C/C++, .NET , and JavaScript are examples of technologies we have expertise with. We are also experienced with using open source and can navigate between the bleeding edge experimental and production proven tech in front end HTML5 frameworks or on the serverside.
If your data needs crunching we can use the much hyped NoSQL in the cloud. Or any relational technology, should it be more fitting to the job. Despite popular hype, some data is still best left in the relational world…
And if you just want to get the job done and don't want to bother with all the acronyms and animal names we will design it for you with no hassle. We are built to ship
Consultancy
As your organisation grows, it becomes necessary to do a cost/benefit analysis of information technology resources. By using our IT consulting services, you can keep your focus on your organisation's core activities, leaving the auditing of the IT systems and infrastructure (IT audit) to us. We can also help you plan the implementation of any changes required.
We offer 25 years of experience in the development of information systems:
Project Management in accordance with PMI (Project Management Institute – https://www.pmi.org/) Methodology – PMBOK (Project Management Body of Knowledge);
development of functional requirements;
supervision of IT contractor and
supervision/revision of design documentation prepared by IT contractor.
Maintenance
Implementing a solution may provide immediate improvement to as-is situation, but to unleash recurring added value to the business there must be capability to support, maintain and most importantly develop the solution for the future.
The downtime of a solution can have a huge impact on your business. With the help of our proven advanced application support you can minimize the risk of not having a solution up and running.
We offer high-quality application maintenance and support services for the solutions and software we have implemented. We can also take-over support for solutions implemented by a third party. We have well documented and pragmatic methods and tools for application support.
Our support service includes service desk, error monitoring and rectification, proactive maintenance and solution development services. We offer different SLAs for our services, including 24/7 service.
Support
One of the biggest challenges for IT companies is not only to provide IT services and systems of high quality but also to continuously improve, upgrade and update them. In order to achieve the best results in the field of system maintenance, which would exceed the expectations of our customers, in our company we have implemented ISO/IEC 20000-1, the international standard for IT service management. It ensures the provision of customer service and customer support that is of high quality and satisfies the customers. We have implemented this standard to supplement and extend the ISO 9001 quality management practice that was already in place in our company.
In compliance with ISO/IEC 20000-1 and ISO 9001 standards, NEVDA provides its customers with advice on system maintenance issues by:
telephone;
e-mail and
Help Desk.
You're in good company
Our partners from local government to abroad business clients are all satisfied using our developed products.