Personnel Self-service Portal at UAB "Danbalt International" retail market network
The Danbalt Group is a network of footwear and apparel shops that has consolidated its position in the Baltic market over two decades. Regular development work carried out in this period helped to push trademarks Danija, WAWA, Este, FamClub, Vero Moda and Puma to the forefront in the relevant business area. More than 400 employees of the company take care of their customers on a daily basis by providing excellent service and ensuring product quality. The company's network is presently comprised of 63 shops in Lithuania, 12 shops in Latvia and 9 shops in Estonia.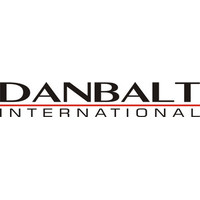 While promoting continuous growth of the company, improving overall communication among its divisions and reducing the volume of paperwork, a solution was sought to allow for simple, fast and convenient collection and central storage of documents coming from all divisions. The main requirement for the system is simplicity in entering data, transmission of documents for approval by responsible persons and flexibility of the system accorded with ongoing changes in the company's processes. Further, efforts were also made to inform the personnel of the managerial decisions in the simplest and promptest manner (both through the system and by e-mail).
A modern IT-based solution was sought to facilitate uniform and centralised preparation of all internal documents of the Danbalt Group, which, if needed, could be easily accessible by a computer, tablet or phone.
In 2016, UAB Danbalt International established cooperation with UAB NEVDA, which implemented the document and process management system KONTORA along with the Personnel Self-service Portal. The solution allowed to collect documents from distant divisions right away and notify the staff member who submitting documents in an extremely clear and expedite way of the decision made. The system is easy to understand and convenient to use for any employee regardless of his/her qualification.
Today all employees within the Danbalt Group use the Personnel Self-service Portal to submit required documents to the management in accordance with their powers. The administrative staff can conveniently upload new documents to the system and set the sequence of tasks for the approval of a given document. Personnel self-service made it possible to abandon preparation of paper documents and avoid loss of documentation.
You're in good company
Our partners from local government to abroad business clients are all satisfied using our developed products.